Sewage Cleanup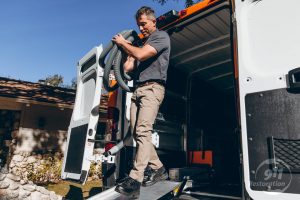 If you need sewage backup cleanup, contact 911 Restoration of Northwest Michigan right away. Our restoration technicians are available 24 hours a day, 365 days a year. They guarantee an arrival time of 45 minutes or less, and they move at top speed to remove water and minimize damage.
At 911 Restoration, we work tirelessly to provide a Fresh Start after a sewage overflow. We're not just a water removal contractor. We're a full-service water damage restoration company. That means we cover every step of the recovery process ourselves. Our IICRC certified sewage cleanup staff is trained in extraction, structural drying, and property repair. They even handle mold inspection and mold decontamination.
As a locally owned and operated business, we see you as a neighbor, not just another job. Our workers put themselves in your shoes and treat your crisis with compassion and understanding. They also take your well-being personally. Sewage water brings dangerous microorganisms into your home or business. From disease-causing bacteria to harmful parasites, our sewage restoration techs eliminate every threat to your health. They sanitize your space completely so you can breathe easy.
You can also count on our sewage backup cleanup crew for clear and constant communication. You always know what they're doing and why. 911 Restoration of Northwest Michigan is licensed, insured, and bonded.
Sewage is a nasty invasion. But the right water damage restoration company can make a disaster like this nothing more than a distant memory. For expert sewage backup cleanup in Traverse City, Cadillac, and the surrounding cities, call 911 Restoration today.
24-Hour Emergency Sewage Cleanup in Traverse City Area
When you wake up at midnight to the stench of sewage, you want help immediately. When you walk into your business property at 7:00 a.m. on Sunday morning to discover a toilet overflow, you can't wait until Monday for cleanup. No matter when a backup occurs, and no matter what type of property you own, we'll be there.
Call 911 Restoration at any hour of the day or night, and water removal crew will arrive in 45 minutes or less. They immediately assess the damage and get to work extracting the sewage.
A swift response is necessary for several reasons. For one thing, it's simply unpleasant to have sewage sitting on your property. For another thing, long-standing water damages the structure. Moisture seeps into your walls and floor. Over time, that stored moisture can cause rotting, warping, and mold contamination. For this reason, our sewage backup cleanup crew follows water removal with structural drying. They use professional fans to dry the area thoroughly, ultimately preventing long-term damage.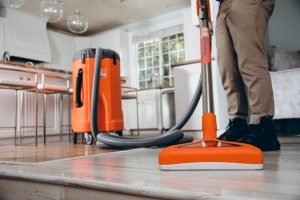 A sewage backup also carries the threat of disease. When blackwater enters your home, stay away from the affected area. Make sure no one else enters the site of the sewage overflow, especially pets, children, and those with weak immune systems. Then, call our water damage restoration crew right away.
Our sewage backup cleanup workers are trained to use precaution when dealing with blackwater. They know how to sanitize the area completely and prevent the spread of bacteria throughout your property. When they complete their work, you can rest assured your home or business is truly safe again.
At 911 Restoration, we provide peace of mind with fast and thorough service. If you need sewage restoration in Traverse City, Manistee, Boyne City, or beyond, the choice is clear. Call us now.
Will My Property Be the Same After Water Damage Restoration?
You may wonder if water damage will leave a permanent mark on your property. This is an especially common concern following a sewage backup. When something as nasty as toilet water invades your space, it's hard to imagine your property could ever feel like a refuge again.
We believe a quality water damage restoration company does more than water removal. In fact, our sewage cleanup experts are all focused on a single goal: to make your property brand new again.
Our team comes prepared to give you a fresh start with structural repairs and mold remediation. After completing sewage cleanup, they examine your property for permanent stains and damage. They resolve any problem they find, whether that means replacing your floors or repairing your drywall.
Our sewage cleanup experts are also certified in mold removal. They examine the space for signs of an infestation. By the time they leave your home or business, you can move forward knowing your property is completely clean.
Done correctly, sewage restoration is about more than water removal. It's an opportunity to rebuild, better than ever. If you're ready for a Fresh Start, call 911 Restoration of Northwest Michigan.
Serving the communities of Cadillac, Charlevoix, Gaylord, Grayling, Harbor Springs, Houghton Lake, Manistee, Petoskey, Roscommon, Traverse City and surrounding area.